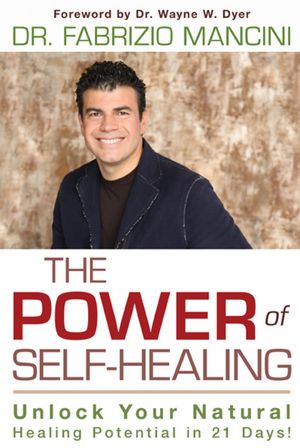 Self-healing vs. pills and needles: please read this book!
You were born with everything you need to heal yourself. After millions of years of evolution, your body is equipped for any challenge that comes its way: germs, cancer cells, you name it. But a huge, profit-driven medical establishment has been built around healing from the outside in, instead of inside out. In The Power of Self-Healing , Dr. Fabrizio Mancini, D.C. outlines a step-by-step, day-by-day plan for you to achieve maximum self-healing potential in just 21 days.
Learn more and get valuable free bonuses at this link!
http://selfhealingbook.com/